New Ice Plant for Sportsplex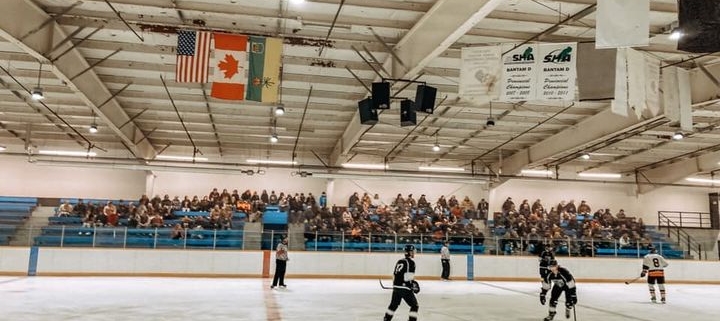 The Town of Coronach and the Coronach Recreation Board are pleased to announce that funds have been secured for a new ice plant at the Sportsplex.
Federal funding of $240,000 was provided through the Canada Community Revitalization Fund (CCRF) which is administered by Prairies Economic Development Canada (PrairiesCan). SaskPower has also contributed $100,000 to this project and the remaining approximately $100,000 will be provided by local support.
The current ice plant is estimated to be well over 30 years old. Due to ongoing issues with an aging system and high maintenance and repair costs, it is time for a replacement. A new ice plant will ensure the community is able to provide winter recreation opportunities for many years. A new plant will also be much more energy efficient and decrease operating expense.
"Our government is proud to support community infrastructure projects like the Town of Coronach, through the Canada Community Revitalization Fund. Rinks like these are a staple in the Prairies, especially in rural communities. They are a place where friends and families gather to skate, curl or watch the local hockey team play against a neighbouring town," said the Honourable Daniel Vandal, Minister for PrairiesCan. "The Town of Coronach's new ice plant will ensure that residents and visitors can continue to enjoy the rink, and make memories, for years to come."
"SaskPower values its deep and long-standing ties with Coronach," said Tim Eckel, SaskPower Vice-President of Asset Management, Planning and Sustainability. "We are pleased to contribute to this project, which demonstrates our ongoing partnership with the local community."
The Town of Coronach and Coronach Recreation Board would like to thank PrairiesCan and SaskPower for their generous financial support and investment in our community.
Kelsey Manske
Community Development Officer
306-994-5677 | coronach.edc@gmail.com
www.townofcoronach.ca
https://townofcoronach.ca/wp-content/uploads/2022/06/Merchants-Crowd_2022.jpg
540
720
Kelsey
https://townofcoronach.ca/wp-content/uploads/2021/04/logo_coronach_red.png
Kelsey
2022-06-09 07:00:02
2022-06-08 12:45:59
New Ice Plant for Sportsplex